We are constantly developing our software and adapting it to the requests and requirements of our customers. New functions are added, possible bugs are fixed. This is why we recommend to update your PoINT Storage Manager installation regularly.
We generally advise you to keep your installation always up to date. This blog post is intended to support you when upgrading.
Usually, updating the PoINT Storage Manager installation is done easily and quickly.
1. First, you should determine a time to upgrade to the new version. Schedule a maintenance window.
2. Before upgrading, make sure that no active jobs are running. If you have configured an archive storage device, all data should have been written to the archive.
3. Verify that all storage vaults have the "Volume Status" "All volumes migrated". The "Status" must be set to "Idle". To do so, click on "Storage Vaults" in the main overview and select a Storage Vault. Check the status on the right side as shown in the following image. Perform this step for all Storage Vaults.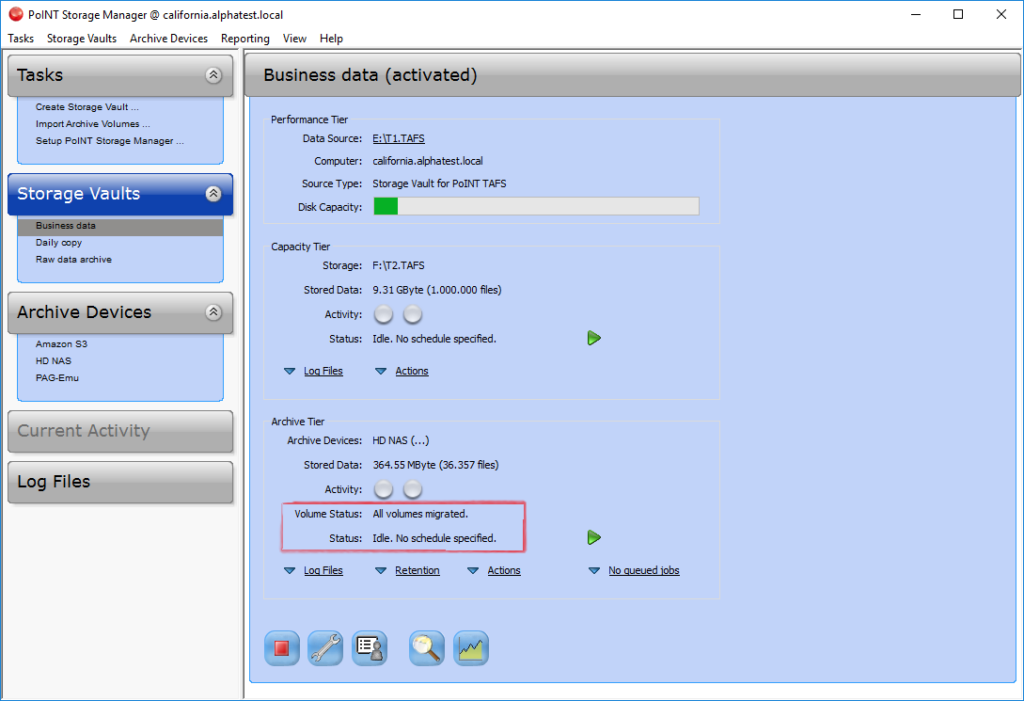 4. If you do not have a current backup of the PoINT Storage Manager database, export it now. To do this, select the menu item "Tasks > Setup PoINT Storage Manager…. " and then "Recovery". Under "Database" click on "Export".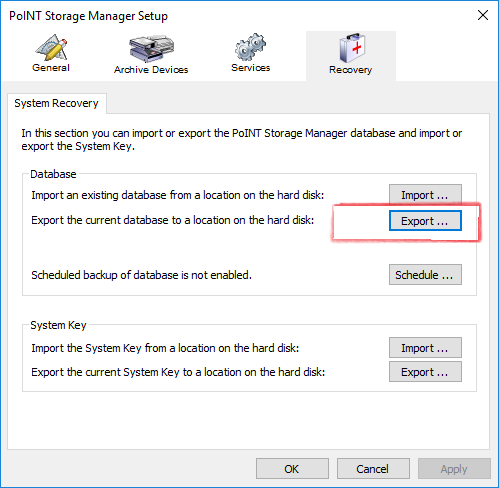 Select the desired destination for the backup and click OK. PoINT Storage Manager will then start exporting the database.
5. After the backup is complete, you can start the upgrade. To do so, run the downloaded file. The installation package is extracted and the installation wizard is launched. Follow the instructions of the installation wizard. In the "Customer Information" dialog, enter the 15-digit "Configuration Key" that you received by e-mail when downloading from our website. In the "Select Features" dialog, you can accept the preset options.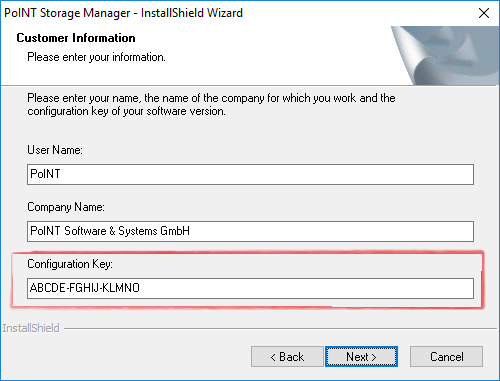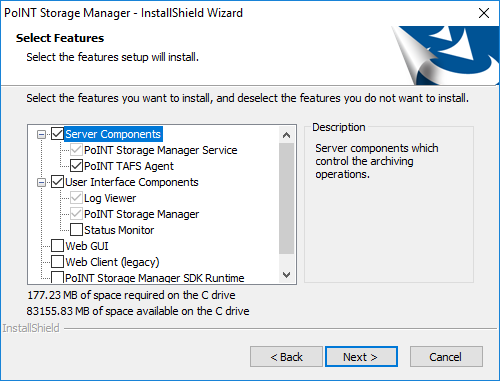 6. The following dialog informs you that after an upgrade a new license key must be entered. Have your new license key at hand.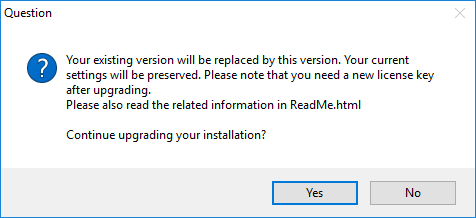 7. Confirm the other dialogs of the installation wizard and click "Finish" to complete the upgrade and start the configuration wizard. Follow the wizard and enter the new license key.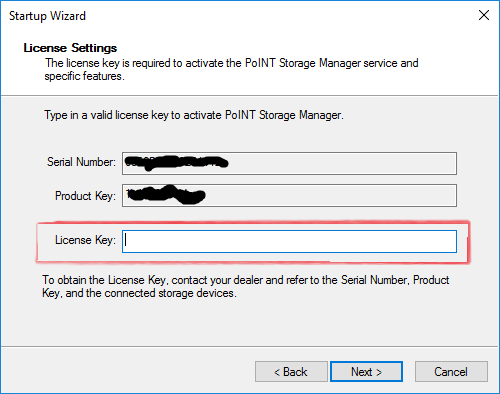 8. Follow the further dialogs and accept the default settings.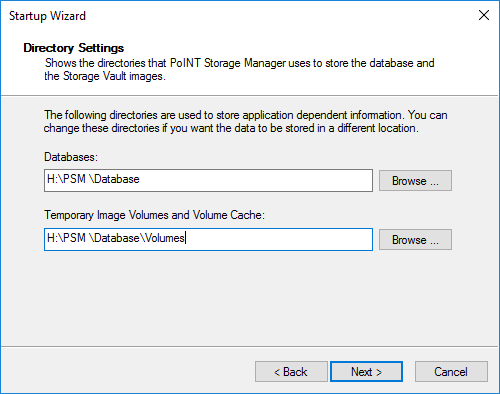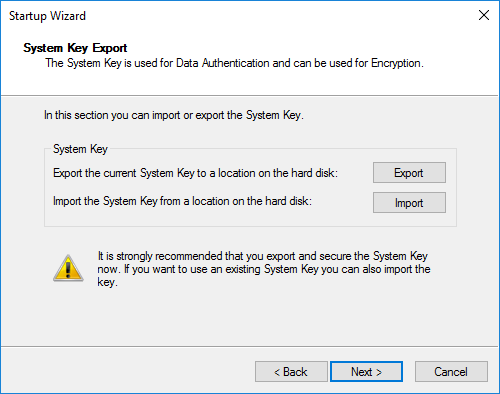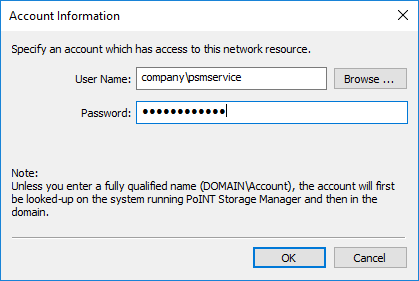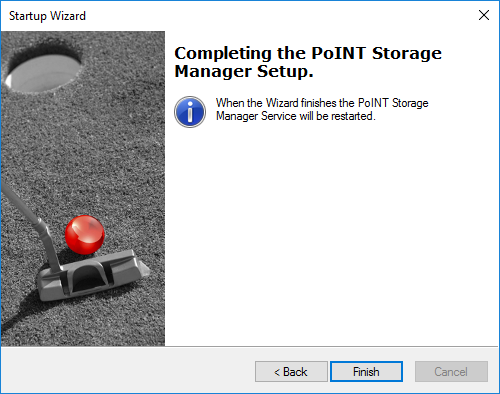 9. After the upgrade, verify that (if configured) all Archive Devices are started and all Storage Vaults are enabled.
Congratulations! You have successfully upgraded your PoINT Storage Manager installation.