PoINT Storage Manager has been designed to allow a restore of the database of a Storage Vault from the archive media itself. Therefore, in case of failure, only the archived data and the so-called System Key are required. The System Key is necessary to verify the authenticity of the archive volumes. If you haven't backed up your System Key yet, you are recommended to backup it now. If your archive has been encrypted with a password (Data Protection Mode 2), you will also need this password for restoring.
To restore a Storage Vault without a previously backed up database, first configure an Archive Device to allow access to the Archive Volumes. Then perform an Archive Volume import.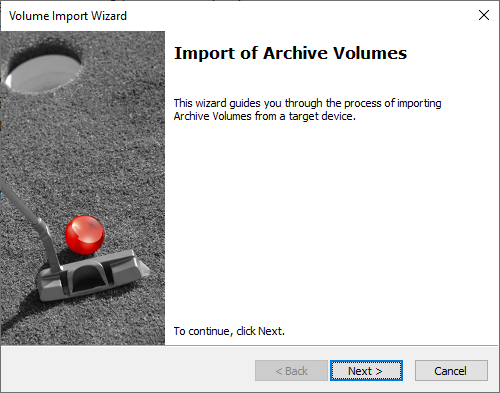 With storage systems that allow direct access (e.g. object storage, HDD/SSD), this takes less than one second per Archive Volume, as only the identifier of the volumes is read. With tape, however, each Archive Volume must be read from the tape for this process, so you will have to schedule significantly more time.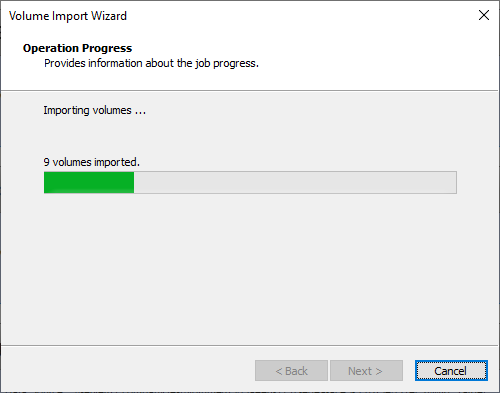 After successfully importing the Archive Volumes, the Storage Vault will already be visible again in the administration GUI. However, before you can use it, it still has to be set up using the configuration wizard (Configure Storage Vault). If you want to integrate your previous primary storage again, you should set up all settings as they were before the restore. If you only want to access the data temporarily, you can configure a storage vault with an empty directory, for example, as the standard file system. Of course, the previously configured device must be entered as the archive device.
After successful configuration, the storage vault is activated automatically. In the background PoINT Storage Manager will now restore the database from the archive media.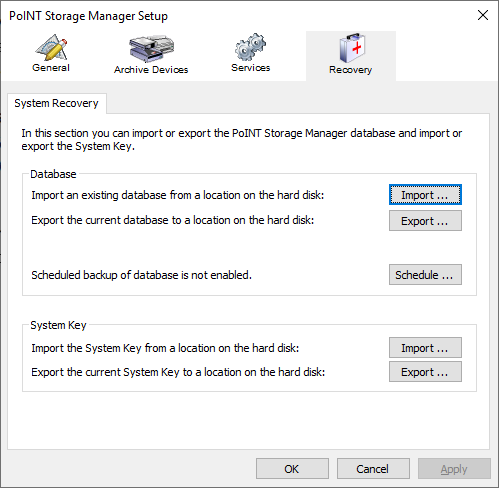 Since the database is not required for direct file access, you can now already access the files that have been moved, or symbolic links. You can follow the progress of building the database in the Data Browser: If you select "Refresh" in the context menu of any directory, you can watch new files and directories becoming visible (this also works during archiving). You can access files via the data browser only after completion of the database.
In some use cases it is not necessary to backup the database. However, in some situations, for example if your storage vault has a capacity tier, backing up the database is required.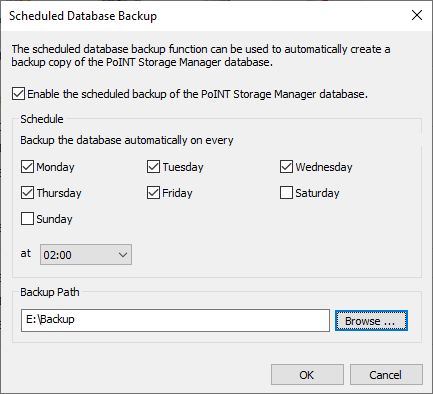 Also otherwise this is useful in any case and strongly recommended. You can find information about database backup in the manual.